New Patients at Cross Anchor Chiropractic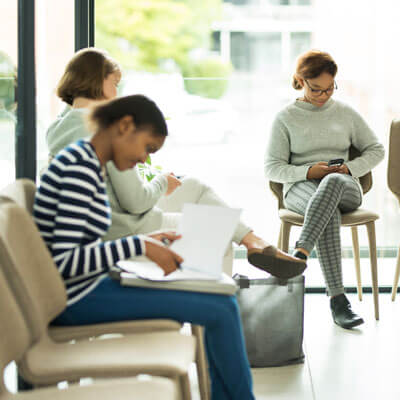 Dr. Morgan Andrews wants to help you explore how chiropractic can help your body heal itself naturally, through gentle yet thorough adjustments.
Chiropractic care is much more than the physical treatment you receive each visit. It's about removing the external interferences that keep your brain and your nervous system from working their optimal best in a natural way, while supporting your future health and wellness.
What you see on TikTok or other social media platforms, you won't experience at Cross Anchor Chiropractic. Dr. Morgan's gentle adjustments, combined with her efficiency and respect of your time, will get you back to your day and your obligations, while continuing to improve your body's ability to heal itself.
What to Expect During Your First Visit
Arriving five to 10 minutes before your appointment to complete your new patient paperwork is recommended. Feel free to dress comfortably.
During your first visit, Dr. Morgan will get to know you and understand what brought you to the practice in the first place. She'll run through her process with you ahead of time, making sure you understand the methods she'll use to work on your spine, neck, head and other extremities before doing so.
She's professional and efficient, while also taking the time to get to know you and your specific needs. Your first visit will take between 30 and 40 minutes, and include your initial exam.
If everything checks out okay, Dr. Morgan will complete an initial adjustment. If X-rays are necessary, you will be referred to a nearby provider.
She'll also take you through her recommendations, and what you can expect when you make return visits. At the conclusion of your initial treatment, Dr. Morgan's front desk staff, Miss Teresa, will help you schedule your next appointment and take payment for your appointment. Your follow-up visits will take about 10 to 15 minutes.
Start Your Journey Toward Improved Health Today
Dr. Morgan wants to help you, and your family, feel the best you can. Contact us today to schedule your first appointment and begin the process toward a better you!
---
New Patients at Cross Anchor Chiropractic | (864) 756-8585