Meet Dr. Morgan Andrews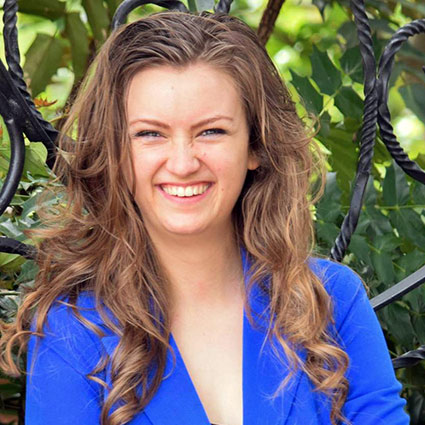 With a Doctorate in Chiropractic from Life University, a concentration in biology, and a driving passion to help people feel good and live life to its fullest, Dr. Morgan Andrews loves serving others through her chiropractic care.
Dr. Morgan, or Dr. Mo as she's known to some of her patients, finds true joy in being able to offer patients a natural and non-invasive way to improve the quality of their everyday life. It's something she takes personally because of her own experiences. Her ill health as a child eventually led her to the chiropractic field.
As a child who struggled to overcome health struggles, and found no hope or answers from conventional medical routes, she went on a journey of discovery.
She learned how amazing our bodies are & how they can innately heal if we give them the right stuff and get out of the way. She wants to do the same for her patients and believes everyone deserves to live their lives pain-free.
More About Dr. Mo
Dr. Morgan grew up across several states, including Michigan, Pennsylvania, Mississippi, and South Carolina. Not surprisingly, she enjoys exploring by hiking and doing anything in nature, traveling to new places, as well as working out, seeing movies, and spending quality time with friends and family.
She also loves the time she spends with her dog, cats, and two horses. As she jokes, she'll feed anything that's cute!
When not seeing patients, Dr. Morgan is enjoying the great outdoors, working out, or training her miniature horse who is definitely much loved & spoiled!
We Want to Help You!
Dr. Morgan's life mission is to help others through chiropractic, just as she was once helped. Contact our office today so you can begin your own path toward improved health and wellness.
---
Dr. Morgan Andrews | (864) 756-8585